DIGITAL MARKETING JOBS! WE ARE HIRING
Are You Ready for Digital Marketing jobs?
If the answer is BORN READY for Digital Marketing Jobs! then you can read on…..
By now you're probably clawing at your computer to come work for MarketingAlien®. Well just to add a cherry on top of the already-delicious cake (and there will be plenty of cake), check out what you get when you become a fully-fledged MarketingAlien.
If you're a whiz with SEO, PPC and Content Marketing, a Social Media marvel or a designer/coder. we would love to hear from you. But first, a little about us…..
We're a well-known name within the digital marketing industry for digital marketing jobs and it's all thanks to our incredible team who do some pretty wonderful work for our awesome clients.
Not only do you get to work for a thriving company in a booming industry, but you will also enjoy a competitive salary and a fantastic range of benefits.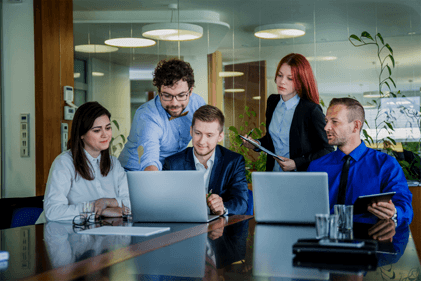 We all live busy lives, right? Well to make life easier, we offer flexi-days. Also we offer remote working, you can work from the comfort of your own dwellings – and thanks to company laptops it couldn't be easier.
Work Hard, Play Hard
Okay, so that's a little clichéd, but our team has fun both in and out of the office. Every quarter we pay for team-building events, including our summer event and our annual Christmas party which is… wait for it… legendary.
You'll Be Well Looked After
Your health is important to us; that's why we offer private BUPA healthcare as well as free eye tests and glasses allowance. Additionally, we also offer a competitive starting salary and financial support with the option of a stakeholder pension.
The Perfect Creative Environment
At MarketingAlien, we like to give exceptional people the opportunity to develop their digital career and expand their skillset – allowing our MarketingAliens to do outstanding work for our fantastic clients.
In a nutshell, the main benefit you'll get is working within a dynamic, diverse, fun-loving company brimming with intelligent and innovative digital marketers.
Okay, so If you're interested in the above, check out our latest vacancies and Apply online today. We look forward to welcoming you to our MarketingAlien family.
WE ARE LOOKING FOR
Open Positions
Senior S.E.O. Analyst
The Senior SEO Analyst is responsible for implementing SEO and social media strategies for clients. The SEO Analyst can quickly understand and support initiatives that will contribute to the goals and success of client campaigns.
Social Media Strategist
As the Social Media Strategist you will spearhead activity on some of our most important clients and their social accounts. This will mean bringing new and fresh ideas to client's social campaigns to boost their online presence.
Social Media And Marketing Executive
You will deliver a strategy to optimise customer traffic and retention, improve customer life cycles as well as assisting with the implementation, testing and delivery of digital campaigns. You will work across multi-channel communications with the majority being social media based.